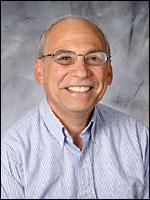 Psychological & Brain Sciences
Specialization
:
Professor, Department of Psychological & Brain Sciences
Bio
:
Richard E. Mayer is Professor of Psychology at UC Santa Barbara, where he has served since 1975. His research interests are in applying the science of learning to education, with a focus on multimedia learning, computer-supported learning, and games for learning. He served as President of Division 15 (Educational Psychology) of the American Psychological Association and Vice President of the American Educational Research Association for Division C (Learning and Instruction). He is the winner of the Thorndike Award for career achievement in educational psychology, the Scribner Award for career research in learning and instruction, and the Distinguished Contribution of Applications of Psychology to Education and Training Award from the American Psychological Association. He is ranked #1 as the most productive educational psychologist in the world in Contemporary Educational Psychology. He serves on the editorial boards of 12 journals mainly in educational psychology. He is the author of more than 500 publications including 30 books, such as Computer Games for Learning, Applying the Science of Learning, e-Learning and the Science of Instruction: Third Edition (with R. Clark), Multimedia Learning: Second Edition, and the Cambridge Handbook of Multimedia Learning: Second Edition (editor).
Research
:
multimedia learning; computer-based instruction; games for learning
Publications
:
Fiorella, L., & Mayer, R. E. (2012). Paper-based aids for learning with a computer-based game. Journal of Educational Psychology, 104, 1074-1082.
Adams, D, M., Mayer, R. E., McNamara, A., Koening, A., & Wainess, R. (2012). Narrative games for learning: Testing the discovery and narrative hypothesis. Journal of Educational Psychology, 104, 235-249.
Mayer, R. E., & DaPra, S. (2012). An embodiment effect in computer-based learning with animated pedagogical agents. Journal of Experimental Psychology: Applied, 18, 239-252.