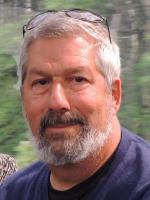 Specialization
:
Professor, School of Education; Director, UC Center for Research on Special Education, Disabilities, and Development Risk
Bio
:
Michael Gerber is a professor of education in the Special Education, Disabilities, and Risk Studies research area and also in the Policy, Leadership, and Research Methods research area, both in the Department of Education at UC Santa Barbara's School of Education. He is a founding member of UC Santa Barbara's Interdisciplinary Graduate Emphasis in Cognitive Science. Michael directed the Center for Advanced Studies of Individual Differences from 1994 to 2014 and continues to direct the UC-wide Center for Research on Special Education, Disabilities, and Developmental Risk. From 2010 to 2011, he served as President of the Division for Learning Disabilities in the national organization, Council for Exceptional Children. Before earning his Ph.D. in Special Education from the University of Virginia in 1981, Michael was an elementary school teacher in Oakland, California, where he taught 6th grade, coordinated a compensatory education program, and taught students with learning and behavior problems. From 1972 to 1973, he taught clinical laboratory skills to nurses and orderlies at St. Luke's Hospital in Malawi (Africa). 
Research
:
cognitive factors in acquisition of academic skills; how computer technology can support learning environments
Projects
:
Co-Principal Investigator, Application of Virtual Environments Technology for Cognitive, Physical, and Social Rehabilitation Research Across Disciplines/UCSB, 2002-2003 
Principal Investigator, SchoolLink, Verizon Foundation, 2000-2002 
Principal Investigator, CASELINK, OSEP/USDOE, 1997-2000 
Co-Principal Investigator, DYNAMATH, OSEP/USDOE, 1991-1994 
Co-Principal Investigator, Technology Effectiveness Research (USDE, SEP Office), 1983-1987 
Principal Investigator, Effect of Microcomputer-Administered Spelling Assessment on LH Students' Performance and Teachers' Management of Instruction (USDE, SEP Office), 1983-1984 
Publications
:
Christensen, C. & Gerber, M. M. (1990). Effectiveness of computerized drill and practice games in teaching basic math facts. Exceptionality, 1, 149-165.
Gerber, M. M., Semmel, D. S., & Semmel, M. I. (1994). Computer-based dynamic assessment of multidigit multiplication. Exceptional Children, 61, 114-125.
Gerber, M. M., English, J., & Singer, G. S. (1999). Bridging between craft and academic knowledge: A computer supported problem based learning model for professional preparation in special education.Teacher Education and Special Education, 22, 100-113.